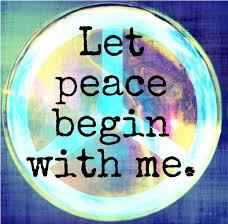 We have begun Term Three with a focus on PEACE. We have been discussing and creating art works that display what we believe peace is to us.
We have sent some of our art to the Tumanako Exhibition at Lower Hutt Library. This was on show on Sunday August 6th from 2pm onwards.
These Peace art works were created by the children in te ruma Whitu and te ruma Tekau.

Peace means to me, thinking about my family. When you are happy this is when you feel rangimarie.
Na Malaysia.
Peace means to me, being alone by yourself and peace all around you and thinking about all good things.
Na Zinny.