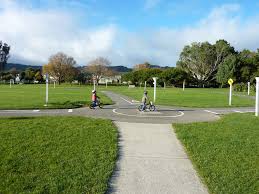 Kia ora parents and caregivers,
On Friday 16th October, Koraunui School will be going to Avalon Park for a day of fun; a way to celebrate our KORAU values and coming together as a kura.
We will be leaving school at 9.00am and be returning to school by 1.30pm. please fill in the permission slip below. If you are happy to provide transport to and from Avalon Park, please also fill in the slip below. If you would like to come on this trip and spend time with your tamariki that would be fantastic.
Tamariki might like to bring something along to play with at the park, this may include a scooter, skateboard, or ball. Please ensure it is well named, tamariki will be responsible for their belongings not staff.
Please ensure your child has a large lunch and water bottle, as well as appropriate clothing for the weather conditions.
To ensure tamariki, kaiako and whanau have a fabulous time we need to ensure our KORAU values shine through. If there is a concern about a child and their ability to manage themselves, a conversation will be held with the child and parents/caregivers prior to the event to discuss plans.
Please ensure this permission slip is filled in no later than Wednesday 14th October. NO PERMISSION, NO TRIP!
Nga mihi,
Koraunui School Kaiako