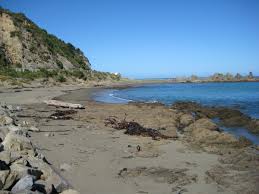 Room 1213 trips to Princess Bay
Dear parents and caregivers,
We have two trips coming up in the next few weeks Both are to Princess Bay. The first trip is to do the marine metre squared programme. Students will be collecting data about the algaes and animals in the rockpools and uploading the data to the marine metre squared website. This is part of our online citizen science research in association with Victoria University and the Science Learning Hub.
The marine metre squared trip is on Thursday November 5th. We will leave School at 9.30 and return by 3.00.
Our second trip is for our final snorkel of the year. We need a lot of parent/adult support for this second trip as we have to have 1 adult for every two children in the water.
Snorkel trip to Princess Bay: Friday November 13th
Postponement day for snorkel trip is Thursday November 19th.
We will leave School at 8.30 and return by 3.00.
Complete this permission slip by 3.00 P.M. Thursday October 22nd.
Last minute return of permission slips makes things really difficult for teachers to plan appropriately for numbers of students and size of groups.
Matua Tim and Mrs C