Principals Comment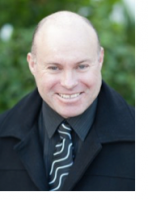 KIA ORA, TALOFA LAVA, AND WELCOME.
Welcome to the new children and their whanau who are joining our school this week …Alumeci and Alexus.
We had a fantastic first week back at school last week and it was great to see the children reconnecting with each other and wanting to get into their mahi. We saw the majority of children demonstrating the KORAU values over the week and this helped create a positive and happy environment for everyone.
We would like to congratulate the following children who received KORAU certificates for displaying the KORAU values consistently during the week.
Bodhi, Mark-John, Keungapoko, Lyle, Ezhan, Anaise, Haven, Rawiri, Tipene, Unique, Devlin, Pheanix, Maniapoto, Mylachai, Kichina, Annabelle, Sione, Anasone, Brianna, Yazme, Serena, Medelyn, All Year 6 students in Room 14, Brooke, Khalani, Caileigh.


Dave Lamont
Principal
Koraunui School