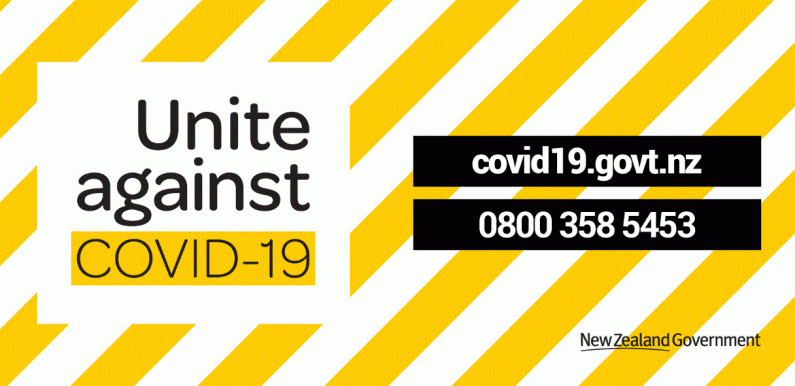 Koraunui School COVID Response Update 29 April 2022
Orange Light Setting
Friday 29 April 2022
Kia ora koutou
Now that New Zealand has been back at the COVID Orange Light setting for the last few weeks, we are making changes to our school processes to reflect this change that align with the Ministry of Education guidelines. While we will be returning to a more normal way of operating, we will retain some of the heath & safety and hygiene practices we have in place to help keep us all well and safe as we head into the winter months.
I wanted to give you an update on what the move to Orange means for our school as we begin Term 2.
Key points
Parents/whanau are able now able to come on site. We ask that parents, whānau and visitors wear a mask whenever they are indoors on school grounds.
All children can enter and exit through the main gate on Kairimu Street. The other gates next to the hall and on Montgomery Street can also be used to enter the school in the mornings.
Children can be picked up at any gate around the school. To avoid congestion at the front gate, children can be picked up from Montgomery Street or the gate next to the hall as they were in Term 1. Please organise with your child which gate they will be picked up from after school.
While face masks are no longer a requirement at school for staff and children in Years 4, 5 & 6, we will be strongly encouraging them to wear masks inside. Outside, masks are not required unless in close contact with others.
Any student or staff member who wishes to wear a face mask at Orange Level will be encouraged and supported to do so. We have a good supply of masks at school.

Face masks also continue to be required for students aged 12 and above on school and public transport.
In the event where there is a high number of positive COVID cases in our school or community, we may consider reintroducing mask wearing for staff and students in Year 4, 5 & 6 while indoors. We will notify our school community if this is to happen.
We will not be working in separate areas around the school. Children and staff will be able to access all areas of the school as they could prior to working at Red Level.
We will be able to hold assemblies and school gatherings again. Staff and children in Years 4, 5 & 6 we will be strongly encouraged to wear masks for indoor assemblies. Parents, whānau and visitors must wear a mask if attending indoor assemblies.
We will continue with the following processes

Classroom and indoor spaces will be well ventilated during the day. We will continue to monitor air quality with the CO2 monitors provided to us.
Good hand hygiene, cough and sneeze practices will be encouraged and supported.
Hand sanitizer will be available in all areas around the school.
When and where appropriate, physical distancing will be used, especially when inside in larger groups.
We are continuing to ask that if children are feeling unwell, they remain at home and parents contact school.
If children display any signs of illness at school, we will contact parents/caregivers to come and pick them up. If they are displaying COVID-19 symptoms we may ask that siblings go home at this time too.
We are looking forward to a few less restrictions and returning to school life that is a bit closer to normal.
As we have done throughout the pandemic, we will respond and adapt to any changes in levels or that are required by the Ministry of Education.
Our current COVID Orange Light processes can be found on our school website. These are being updated regularly as more infomration is shared with schools. Please click here to access the infomration on our school website https://koraunui.school.nz/this-is-us/covid-19/
Ngā mihi nui
Dave Lamont
Principal
Koraunui School
Download a copy of this notification
Positive Cases of COVID-19
Anyone who has tested positive for COVID-19 will be required to isolate for seven days.
Day 0 is the day symptoms began or the day the test was taken (whichever came first). Cases will isolate for a full seven days and are free to return to normal activities on Day 8, if they are not symptomatic.
Household contacts
Household contacts are required to isolate for the same seven days as the case.
They can return to their normal activities on the same day as the first case in their household, so long as all test results have been negative, and they are not symptomatic.
Household contacts should continue to self-monitor for symptoms 3 days after isolation has ended.
Household contacts will be required to take a self-administered rapid antigen test (RAT) on Day 3 and Day 7 of the case's isolation period.
If symptoms develop at any time during isolation:
the usual advice remains in place to undertake an additional RAT
if the test is negative and symptoms persist or worsen, test again 48 hours after that negative test
if symptoms resolve there is no need for a further test until the required Day 7 test. If this is negative, they can return to daily life on Day 8.
If a household contact has new symptoms on the day of release:
they should undertake an additional RAT and stay at home while unwell
if that test is negative and symptoms persist or worsen, test again after 48 hours. If symptoms resolve, there is no need for a further test.
If a household contact has finished their period of isolation they do not need to return to isolation if a new case is identified in their household. However,

this only applies for a period of seven days

following their leaving isolation.

Should a new household member be confirmed as a case eight or more days after the household contact has left isolation, then they must start a new period of self-isolation for seven days.
For more information if you have tested positive for COVID-19 CLICK HERE
Symptoms of COVID-19
A new or worsening cough
Sneezing and runny nose
A fever
Temporary loss of smell or altered sense of taste
Sore throat
Shortness of breath
Less common symptoms include diarrhoea, headache, muscle aches, nausea, vomiting, malaise, chest pain, abdominal pain, joint pain, or confusion/irritability.
For more information about COVID symptoms CLICK HERE
For more information on being a Close and Household Contact CLICK HERE
Where you can get support
If you need support during self-isolation, call the COVID Welfare Phone Line on 0800 512 337. They will connect you with someone who can help. This could be a local community organisation, a government agency, a marae-based service or support that iwi have established.
For more information about where you can get help CLICK HERE

Please contact our school office 0n 04 939 9707, office@koraunui.school.nz or principal at principal@koraunui.school.nz if you have any questions.