STUDENT TEACHERS AT KORAUNUI SCHOOL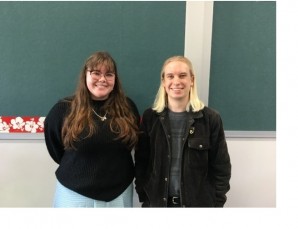 Over the past 2 weeks we have had two new masters students from Victoria University join our staff.
Brianna has been working in Room 13 alongside Mr G, and Billy has been working in Room 23 alongside Mrs Joe.
We are pleased to be playing a part in their development as teachers and are enjoying having them as a part of our school community.
CERI GIDDENS
The Board of Trustees would like to welcome Miss Ceri Giddens who has joined our teaching team. Ceri has been teaching at Tui Glen and Taita Central Schools.