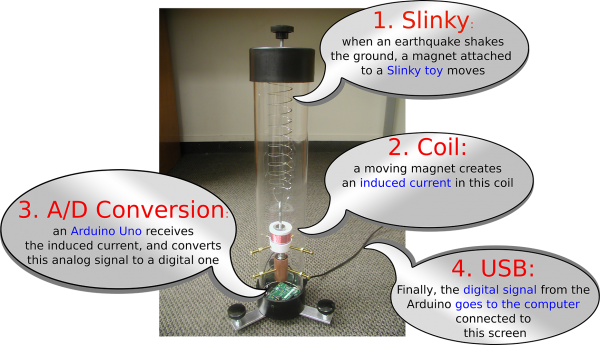 Koraunui School joined the 'Rū Seismometers in Schools' in July 2016. The network has been created and maintained by the Auckland University (AUT) Physics Department.
A seismograph, or seismometer, is an instrument used to detect and record earthquakes (see the image below). Our seismometer is constantly feeding data into the nationwide Rū network. where, it is compared with data from other seismometer locations around the country.
We are very lucky to have a seismometer at our school. The children are able to check it regularly and see how it works because it is based permanently onsite.
To find out more about Rū, log on to http://ru.auckland.ac.nz/