Yesterday we had Liam, Rousseau and Niamh from Transpower visit and talk with our senior tamariki about the work they do and how power gets from one place to another around Aotearoa. This generated a lot of interesting discussions between tamariki and adults with everyone learning something new. Liam shard that on the drive back all they could talk about was what a fun time we all had and that the kids were so respectful, engaged and really seemed interested in their presentation.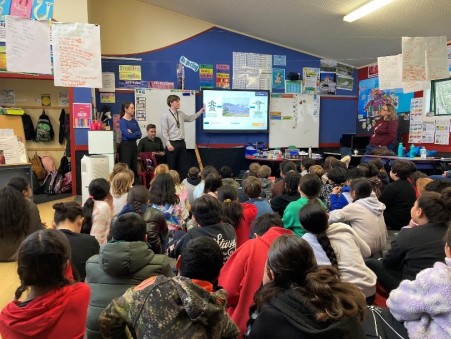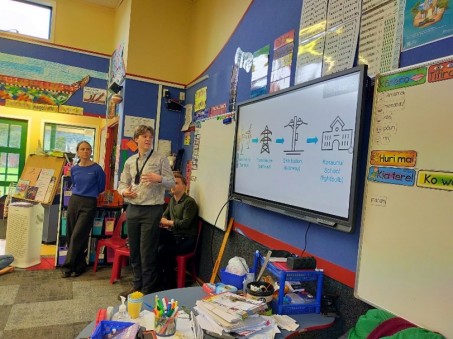 Emily wrote:
"It was amazing! Three people from Transpower came to Room 15 to talk about electricity. It takes 0.2 milliseconds for electricity to get from Otago substation to Haywards substation. The electrical posts you see outside your house are owned by Wellington Electricity and the Transmission towers are owned by Transpower."
Bodhi wrote
"Wow! On Wednesday we had visitors from Transpower and they taught us about electricity. We learnt about an electrical tube that goes through the Cook Strait. The tube starts in Otago and goes all the way to the Haywards substation. There are three of these tubes that are protected by lots of boats 27/7, to stop fishing and other boats breaking these tubes".